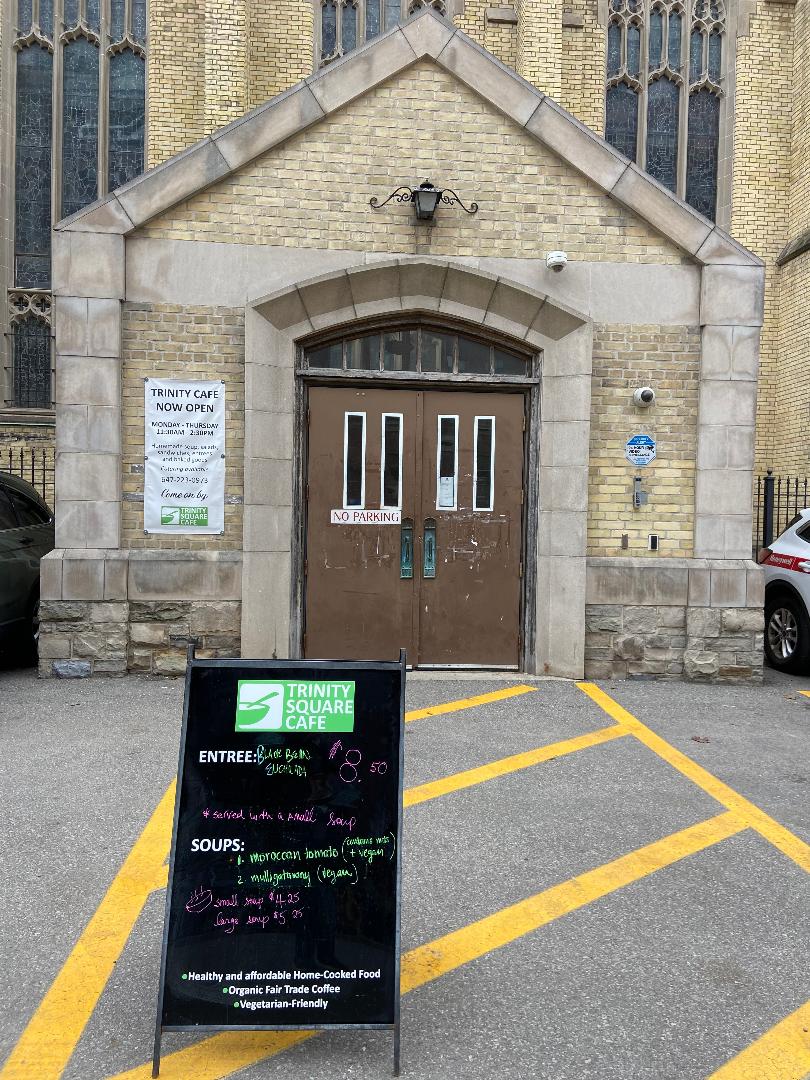 NOW REOPENED!!!
We are now located at:
Metropolitan United Church
56 Queen Street East, Bond Street Entrance
We are accepting new clients at this time and encourage you to email Trinitysqcafe@gmail.com for more details. ***
-----------------------------------------------------------------------------------------------------------
At Trinity Square Café, a registered charity since 1981, we support adult clients living with mental health conditions.
Through community and connection, we help clients heal on their own terms, in their own time. Participation in weekday café shifts in our downtown Toronto home-style café helps clients develop valuable interpersonal and employability skills.
About us
How We Work
We believe that people living with mental health conditions can positively contribute to their communities.
Trinity Square Café is supported by the Ontario Ministry of Health (MOH) to provide a recovery program for people who are living with mental illness.
The café's program model emphasizes an individual's potential for living a full life.
Programs and Referrals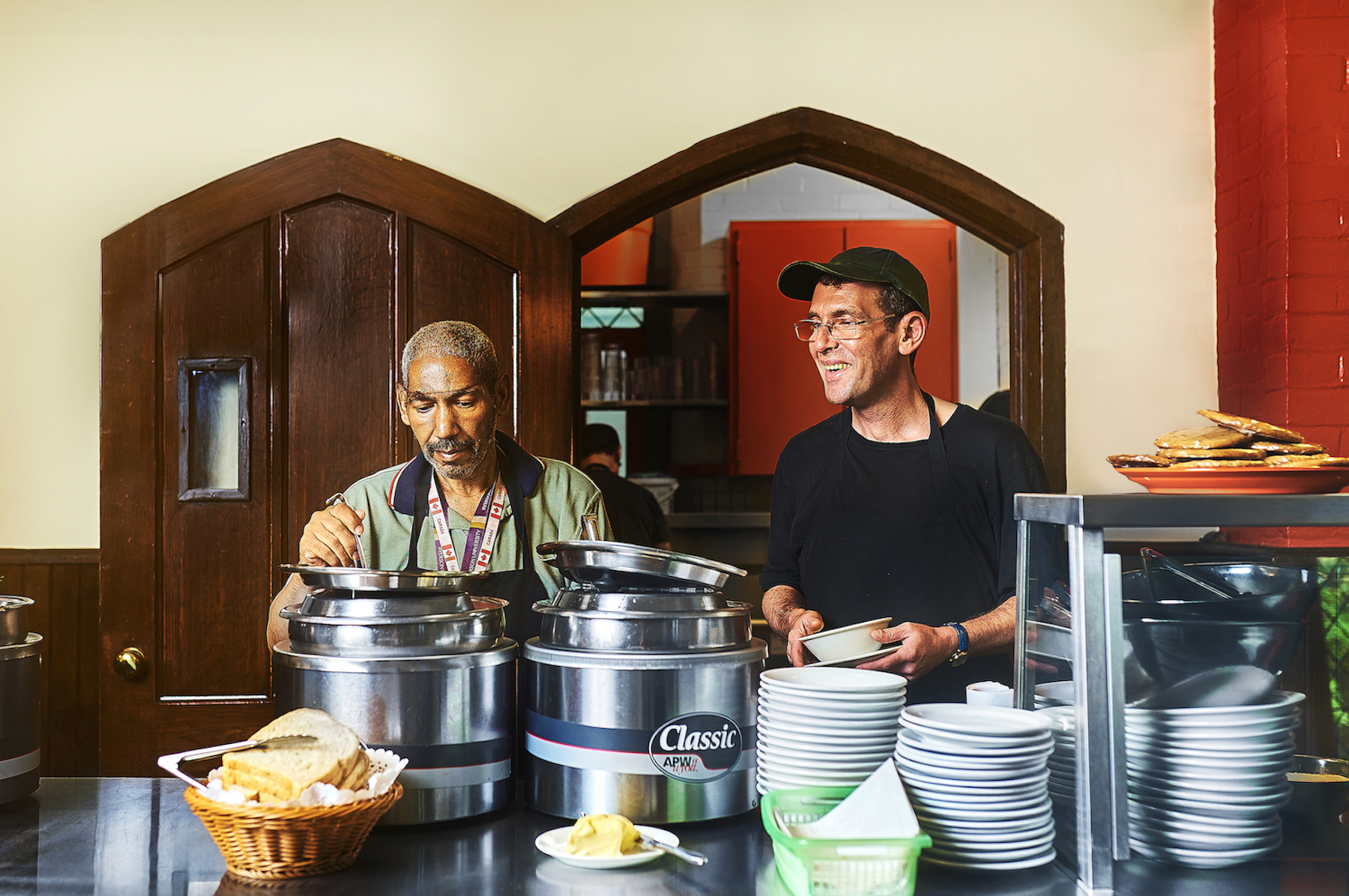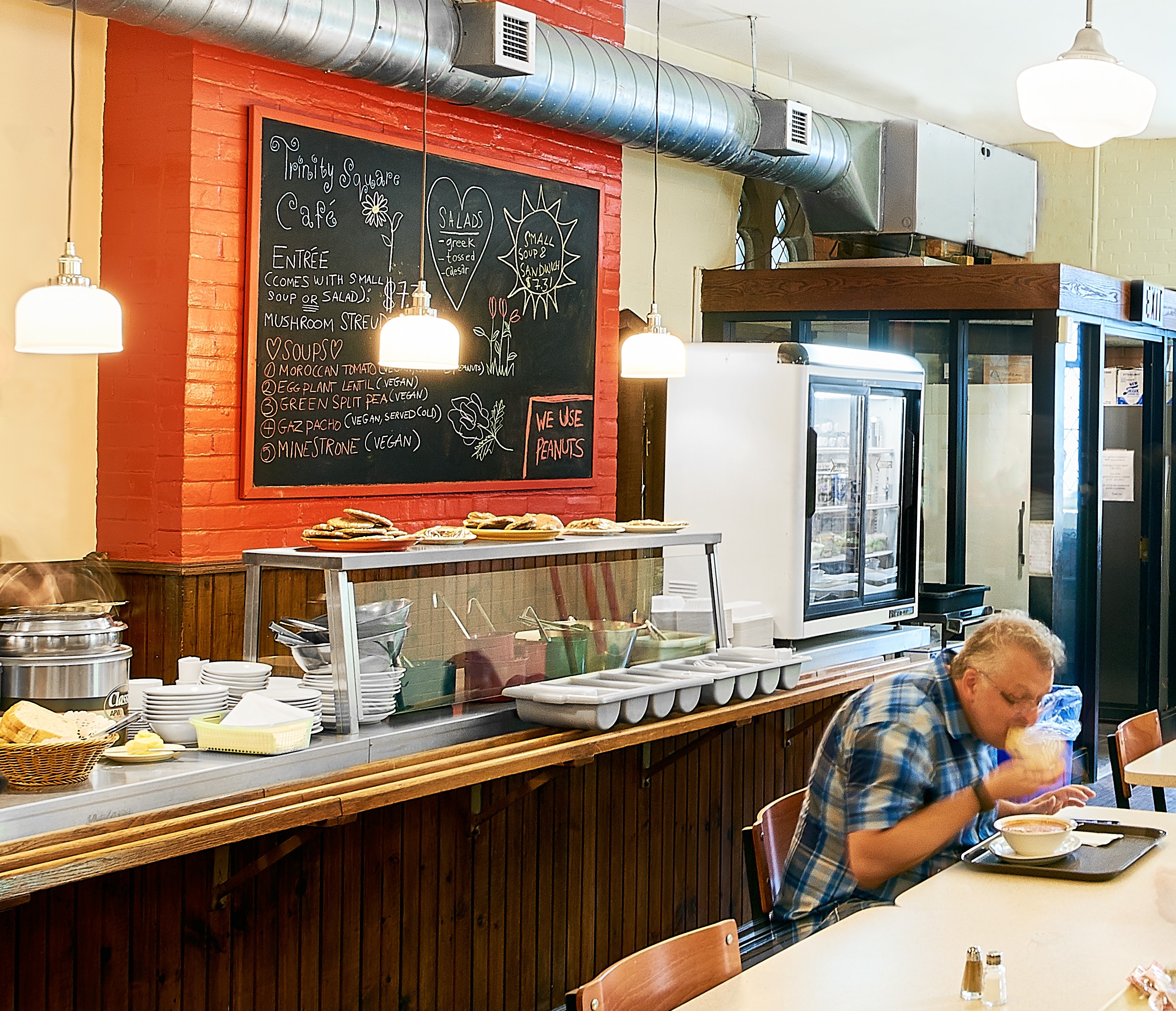 Inside the Café
Trinity Square Café is located inside the Metropolitan United Church at the corner of Queen Street and Church Street.
Led by Executive Director Lesley Norton, the day-to-day café team includes a social worker, program staff and program participants.
Our delicious menu varies daily based on seasonal ingredients.
Café info
Testimonials
"After receiving a brain injury, my life was shattered. Everyone was a stranger. I faced a judge every month who would decide whether to keep me or throw me back. The Trinity Square Cafe & Crew swooped into my life and were able to help me keep my head above water long enough for me to re-learn how to tread. And I did. I learned life's lessons again in a friendly, warm and encouraging atmosphere. (My jokes never stopped being inappropriate because I was comfortable!). I give a huge gold star and much credit to Lesley and her gang at the Cafe. They gave me hope when I was down, and never, ever once yelled at me for anything. It was my way back to the world, and I am forever grateful."
C. Gordon
Former Program Participant