Trinity Square Café's program model allows us to serve as a transition space for many people who are rebuilding their lives after hospitalization or other consequences of a mental health diagnosis.
While we do not provide clinical services, our staff liaise where necessary with clients' clinical teams and support workers.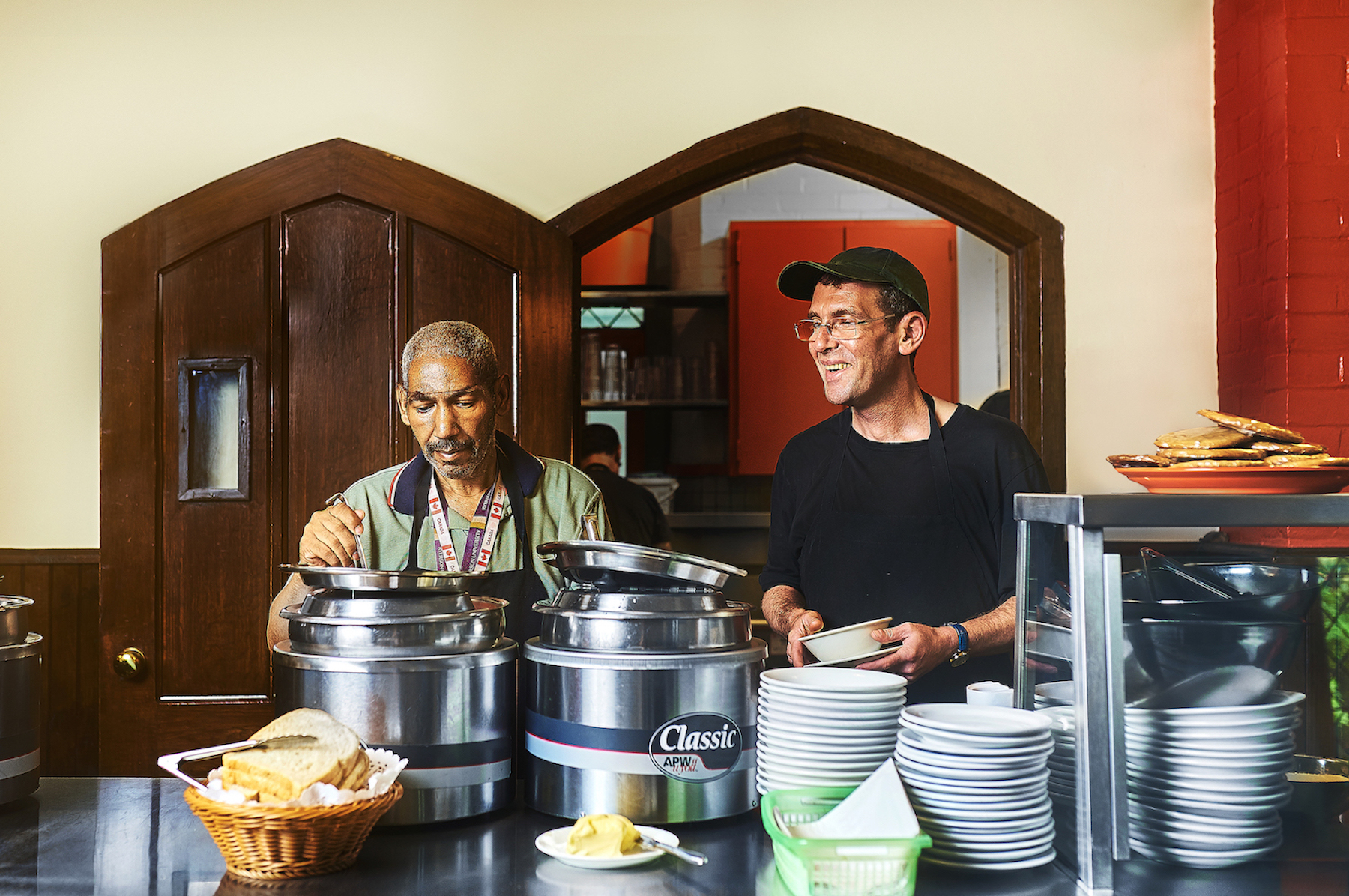 Trinity Square Café is a mental health recovery program. The Recovery Model emphasizes and supports an individual's potential for living a full life while living with mental illness.
Recovery is a personal journey unique to each client. Yet certain elements are fundamental: hope, a secure base, supportive relationships, self-determination, coping skills and a sense of purpose.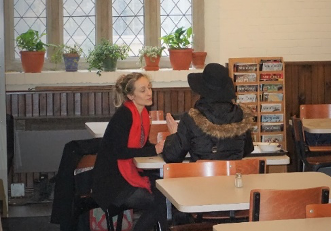 Referring Someone To Our Program
For more information, contact Executive Director Lesley Norton at 416.598.2010.
Referral Criteria

Clients must possess an Ontario health card and are generally referred by workers in social service, health or related programs.

Referrals from family members or self-referrals may be considered on a case-by-case basis.
Client Criteria

Clients must be:
Over 18 and living in Toronto or the surrounding area
Living with a diagnosed mental illness
Stable enough to handle a business environment
Interested in food service work
Assessment & Intake

The following steps occur:
Interview
Client information gathered and submitted, including discussion of diagnosis and mental health condition(s)
Ongoing health & safety training session
Individual employability and/or interpersonal goal setting
Shift schedule established
There is currently no program time limit.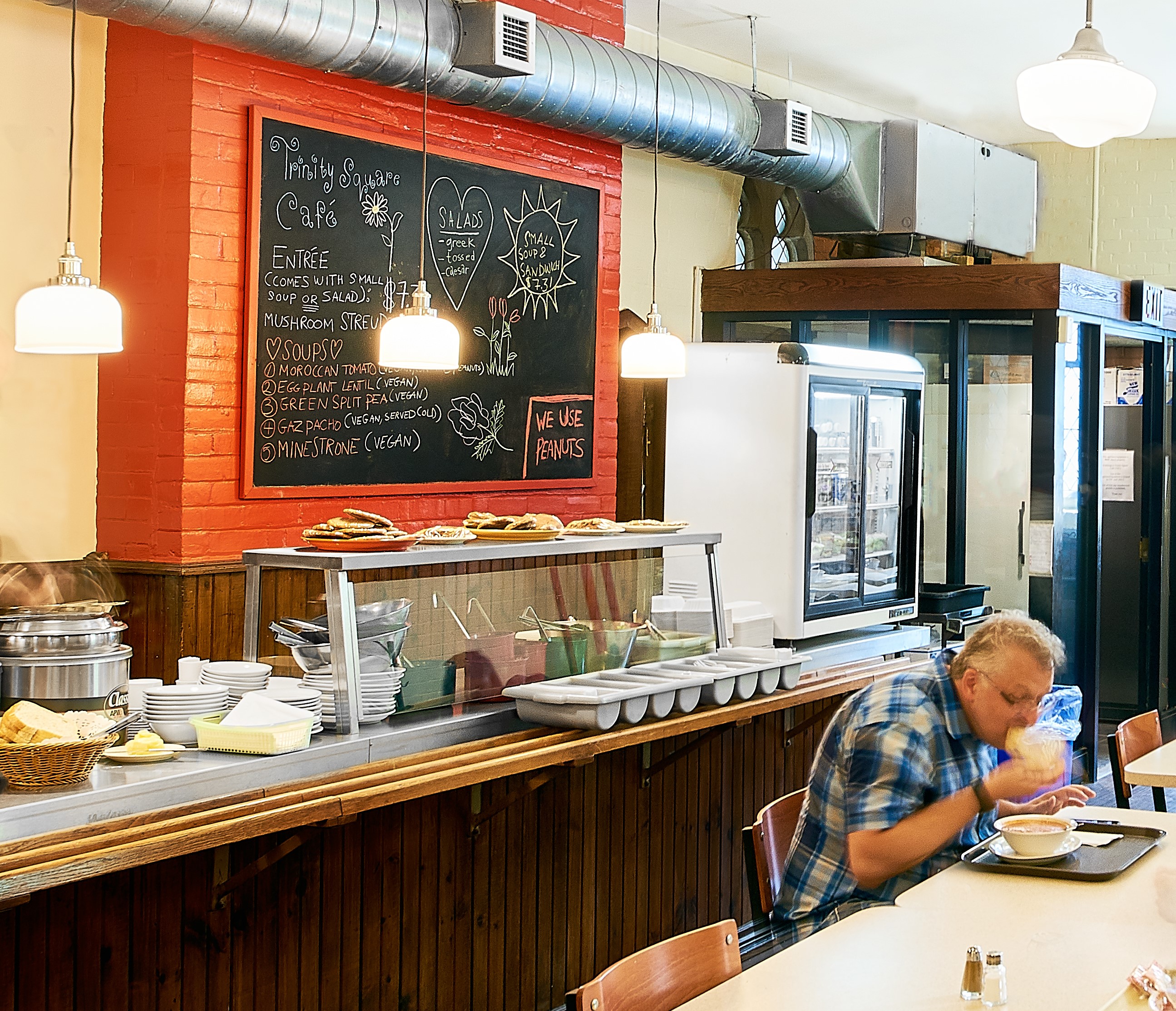 A Community Care Approach
Our clients build valuable interpersonal and employment skills by preparing and serving café food, working with staff and fellow clients and connecting with customers.
On any given day, we may also be teaching unpracticed social skills, navigating work history gaps or helping an individual develop the self-awareness to help manage their own mental health.
Testimonials
"After receiving a brain injury, my life was shattered. Everyone was a stranger. I faced a judge every month who would decide whether to keep me or throw me back. The Trinity Square Café & Crew swooped into my life and were able to help me keep my head above water long enough for me to re-learn how to tread. And I did. I learned life's lessons again in a friendly, warm and encouraging atmosphere. (My jokes never stopped being inappropriate because I was comfortable!). I give a huge gold star and much credit to Lesley and her gang at the Café. They gave me hope when I was down, and never, ever once yelled at me for anything. It was my way back to the world, and I am forever grateful."
C. Gordon
Former Program Participant